[ad_1]

Climate activists block Sydney streets including the Harbour Tunnel
Climate activists have blocked the Harbour Tunnel in Sydney among other streets in the city centre as part of a "week of resistance" against climate inaction.
The activists, from group Blockade Australia, moved from Hyde Park at 8am this morning across the CBD towards the harbour and have reportedly blocked multiple roads.
Last week, activists from the group said they wanted to "blockade the streets of Australia's most important political and economic centre and cause disruption that cannot be ignored".
The NSW parliament passed controversial anti-protest laws in April widely understood as intended to stymie climate protest.
Seven Blockade Australia activists were charged a week ago after an extraordinary incident in the Colo Valley involving undercover police officers.
Frank Moorhouse remembered for contribution to Copyright Agency
If you're a creator in Australia and you've ever received a payment from the Copyright Agency for use of your work, you have Frank Moorhouse to partly thank for that.
The Copyright Agency have talked about the late writer's legacy in a Twitter thread here:
New UAP senator calls on PM to review staffer reduction decision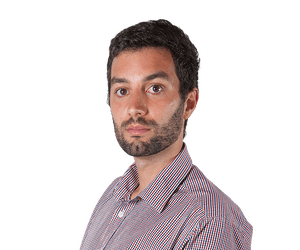 Paul Karp
The United Australia party's new senator has accused Labor of "pumping the brakes" on the crossbench's ability to scrutinise the government by cutting their staff.
Ralph Babet, the Victorian senator, has called on Anthony Albanese to review the decision, which the prime minister has doubled down on despite threats from minor parties of disruption in the Senate if their allocation is not increased.
On Friday, Labor revealed that crossbench parliamentarians will receive just one additional adviser, down from four under the Morrison government, prompting One Nation and senators Jacqui Lambie and David Pocock to threaten to delay government bills.
Babet said:
Cutting independent and minor party parliamentary staff allocation by 75% will make it very difficult for us to be able to do our jobs effectively.

The prime minister is essentially pumping the brakes on our ability to scrutinise the government and the legislation they may propose. We call on the prime minister to review his decision.

Auction levels down after interest rate rises
With Australia likely to have considerably higher interest rates by the end of the year, it's not surprising that the most rate-sensitive parts of the economy are going to get a bit more attention, particularly real estate.
Of course, record-low interest rates from November 2020 until (awkwardly for the Morrison government's reelection hopes) May this year, helped propel property prices to record levels in many parts of the country. It makes sense that we'll see some unwinding of those rises now the cost of borrowing is increasing.
CoreLogic, a consultancy, said the past week's auction levels were down about one-fifth in the main capitals from a year ago. But preliminary clearance rates edged slightly higher to 59.8%. This time last year, 75.4% of auctions held recorded a successful result.
Sydney, the most expensive city to live in the country, did have a small uptick in clearance rates too. However, not so promising was 28.6% of scheduled auctions in the past week that were pulled – a level not seen since late April 2020, CoreLogic said.
For now, investors are betting the Reserve Bank has more increases to come this year in its cash rate target (a rate that in turn directly influences what commercial banks charge households and businesses for their loans).
If the market's speculation is correct that the RBA will lift its cash rate from 0.85% to 1.5% on 5 July, the 65-basis-point move will be the largest since 1994.
SA Liberal party data harvesting was 'inadvertent', ombudsman says

Data harvested through hyperlinks in media releases and on government websites used by the previous South Australian Liberal government was muddled and of little use, the state ombudsman has ruled.
Wayne Lines looked at the use of links by the Liberals that redirected web users through a domain used by political parties around the world to collect data for campaign purposes, AAP reports.
Lines said it appeared the practice had been inadvertently carried over when the former government was elected in 2018 and ceased in March 2021.
As well as the hyperlinks being used in media releases, employees from a range of agencies had cut and pasted them on to agency resources without understanding the potential implications.
The ombudsman engaged an expert in cyber security, privacy and the protection of government data to provide advice after studying the functions of several of the hyperlinks in question.
Lines said on Monday that advice found the data was effectively "muddled" and most likely could not be used in any meaningful way:
In all of the circumstances, particularly noting the expert advice that it does not appear data was produced in any meaningful form, I determined, in my discretion, that it is not in the public interest to take further action in relation to the matter.

Even so, the use of stateliberalleader.nationbuilder.com for the management of media distribution lists by the former government as a carryover from being in opposition is regrettable and created the perception of public information being used for party-political purposes.
Lines said he had released details of his inquiries to remind all political parties of the importance of government resources not being used, or having the appearance of being used, for party-political purposes.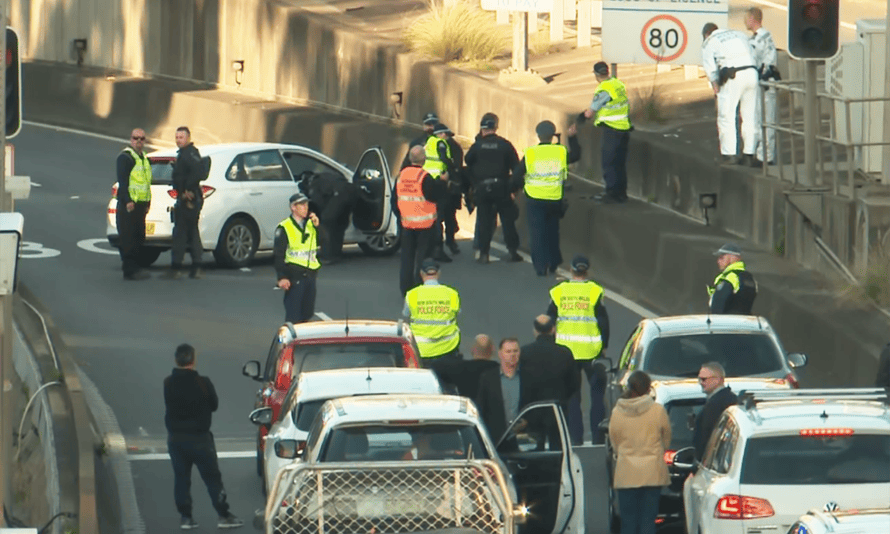 NSW is facing a week of industrial action
New South Wales is bracing for a week of industrial action with train drivers, teachers, nurses and midwives calling for better pay and staffing conditions, AAP reports.
Rail commuters have been warned to expect delays with action by The Rail, Tram and Bus Union starting on Tuesday with a go-slow, with train drivers limited to 60 km/h. The action will escalate until Friday when drivers will refuse to drive foreign-built trains.
The union's NSW head, Alex Claassens, said without those trains the network would be reduced to about 30% capacity.
The action is driven by safety concerns over a new fleet of Korean-built trains, which the union maintains need to be modified to keep passengers safe.
The transport minister, David Elliott, said he was "open minded about the modifications so long as it doesn't cost taxpayers unnecessarily" and "so long as it doesn't void the warranty".
Public and Catholic school teachers across the state will strike for 24 hours on Thursday. Teachers are calling for a pay rise to keep up with rising inflation as they grapple with unsustainable workloads and worsening staff shortages.
And nurses and midwives are planning to stop work for periods ranging from two hours to 24 hours on Tuesday demanding better staff to patient ratios. Hundreds are expected to participate in a union mass meeting in the Sydney CBD.
Australian politicians react to Roe v Wade decision
Earlier, we reported Anthony Albanese's comments about the US supreme court's decision to overturn the constitutional right to abortion in that country.
Guardian Australia's foreign affairs and defence correspondent, Daniel Hurst, has rounded up comments from other Australian politicians on the issue here:
Queensland records 3,260 new Covid cases with 542 people in hospital
No deaths were recorded in the state in the past 24 hours. There are eight people in intensive care.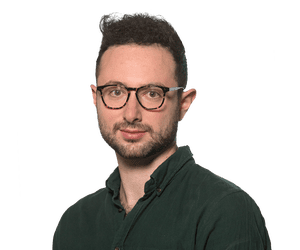 Elias Visontay
Census data to be released on Tuesday
Australians are about to get a clearer idea of how we are changing as a nation, and how the Covid pandemic changed us, when results from the 2021 census are released.
On Tuesday, the Australian Bureau of Statistics will release the first tranche of data covering topics such as population flows between cities and regional areas, how Australians are housed, the languages we use, Indigenous health and education, employment and unpaid rates of work.
Demographers are eagerly anticipating Tuesday's release as a snapshot of mid-pandemic Australia.
However they are cautioning that on an initial glance the results will tell two very different stories: on the night the census was taken, 10 August 2021, half the country was in lockdown while other states enjoyed some of the most relaxed rules on internal movement during the pandemic.
So what can we expect? Read the full story here to find out:
Protests continue on Sydney streets
Some worrying birds'-eye footage of a car driving through the Blockade Australia protest in Sydney:
More on the late Australian author Frank Moorhouse, from our deputy culture editor, Sian Cain:
Northern Territory records 209 new Covid-19 cases with 17 people in hospital
NT Health has reported 125 cases recorded in the Top End region, 48 in Central Australia, five in East Arnhem, 10 in the Big Rivers region, zero in the Barkly region and 21 are under investigation.
There are currently 17 patients in hospital. There are two patients requiring oxygen and one patient is in ICU.
The number of active cases in the NT is 1,565.
You can see all the Covid-19 statistics for NT on their website.
Tasmania records 798 new Covid-19 cases with 45 people in hospital
No deaths have been recorded in the state over the last reporting period. There are three people in intensive care.
You can see all the Covid-19 statistics for Tassie on their website.
Nasa launches a rocket from Australia for the first time in 27 years
Nasa has successfully launched a rocket from the Northern Territory – the first commercial space launch in Australia's history, AAP reports.
Troublesome winds caused the countdown to be aborted several times before the first of three scheduled rockets launched at about half past midnight (ACST) on Monday from the Arnhem Space Centre on the Dhupuma Plateau, near Nhulunbuy.
It is the space agency's first launch from a commercial spaceport outside the US and will help scientists study how a star's light can influence a planet's habitability.
The rocket is carrying an X-ray quantum calorimeter, which will allow University of Michigan scientists to measure interstellar X-rays with precision and provide new data on the structure and evolution of the cosmos.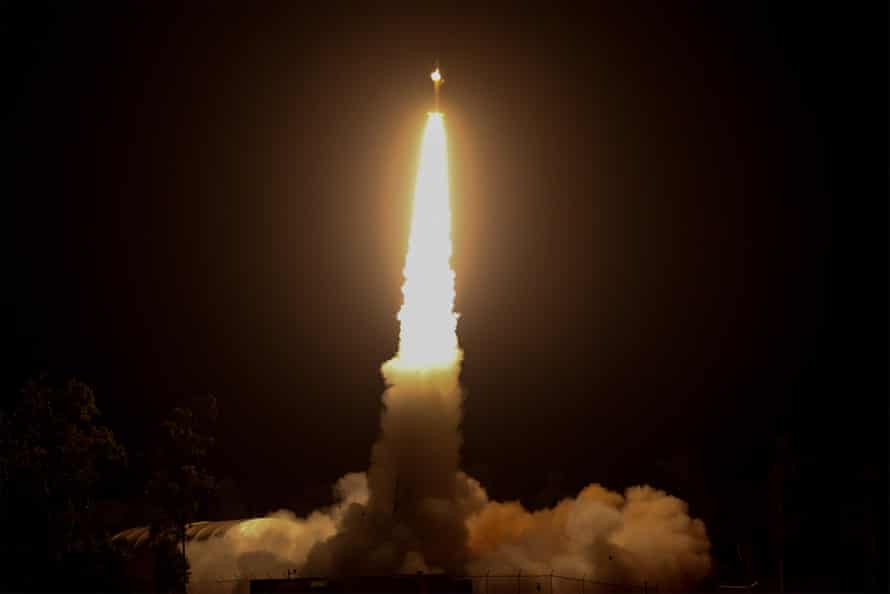 About 75 Nasa personnel were in Arnhem Land for the launch, the agency's first in Australia in 27 years.
Nasa last launched from Australia in 1995, when its rockets lifted off from the Royal Australian Air Force Woomera range complex in South Australia.
Nasa will launch another two rockets from the space centre on 4 and 12 July.


[ad_2]

Source link